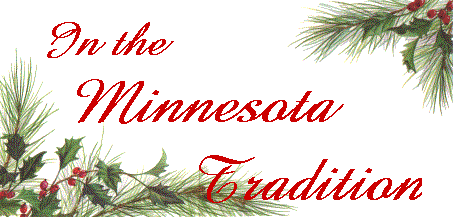 This is a new idea for Pipestone County. Here is where we will list what you have submitted about your family traditions, recipes, and holiday ideas . At this time of the year, most of us remember our childhood holidays, they always bring a smile to my face, how about you?
Listed below will be the memories of family and friends, that winter when the snow was so deep you couldn't leave the house for a week, and those mouth tempting morsels grandmother used to bake you have shared with all of us. Now take the time to get a cup or coffee, hot chocolate and read what others have written. Just click to send yours.


Yes you are the first!!